IEXL Downloads Page
The latest version of the IEXL Software is version V5R1M1.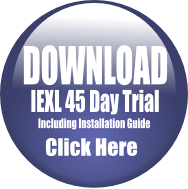 Update Note: Latest update now available for download.
Latest version download last updated 14 October 2019.
This new update includes functionality, formula / functions, merge cells and sorting enhancements and other improvements and enhancements.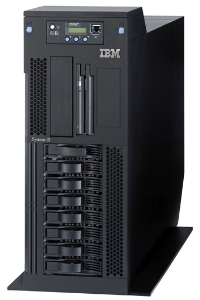 To download the 45 day trial of the latest version of the IEXL software click on the download button.
The 45 day trial gives you full access to try the software.
After 45 days a licence would need to be purchased to continue to use the software.
The download file is approximately 23 MB in size so will take a few minutes to download.
For the product manual see the manual pages for relevant links.
For installation instructions see the installation pages for relevant up to date links.
You do not need to be registered with us to trial our IXEL Software which is software for generating Excel spreadsheets from the IBM AS400, iSeries systems.
Details of some of the main features of the iEXL Sofware are listed to the right.
45 Day Trial of iEXL
The aim of the 45 day trial is to give you a chance to download, trial and evaluate the iEXL software to see what it can you for you.
If you have any questions about the iEXL software please get in touch with us via our support website iEXL Support.
Other Downloads
IEXL Features
The IEXL software enables you to design spreadsheets with:
Fonts
Colors
Background and Text
Text rotation
Text underline
Text alignment both horizontal and vertical
Edit codes
Column headings
Functions/Formula
Merge cells
Hide columns
Sort functionality
Password
Spreadsheet protection options
Images
Freeze Pane
Page Heading & Footers
Text insertion
50 DB files per workbook
UNICODE data processing
Data triggers
Borders and Grids for document design
Individual cell protection
Insertion of blank row
Ability to select and sort fields from a DB file
Recognition of default values for IBM i Date and time fields
Emails and much more.
All the above options can be specified at Cell, Row, Column, Sheet or Workbook level.