IEXL Support
IEXL Software is available with or without a support agreement.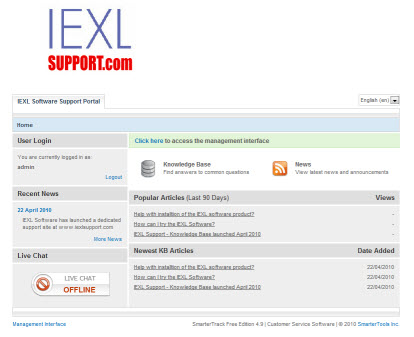 If you require a personal priority support with the IEXL software you can register on this site as a user.
Support comes in four forms. email support, phone support, onsite support or online support through our new online support website.
If you are registering on this site for personal tailormade support IEXL will then contact you to discuss your support requirements and tailor a support solution to meet your support requirements.
Alternatively we are trialing a free dedicated support site with support "ticket" system and aim to build a knowledge base as an additional support facility for our software users. Our dedicated online support site is at www.iexlsupport.com.
Support agreements can be added later and don't have to be added at the time a licence is taken.
Our support department is run by programmers and users with years of AS400 programming experience.
Quality Data Solutions.